reduced tractor prices exclusively for ZIMBABWE
 Zimbabwe is a country rich in natural resources and agriculture
is one of its main economic drivers. As such, there is a high demand for reliable and efficient farming equipment, especially tractors. Massey Ferguson is a renowned brand that offers top-of-the-line tractors that can help farmers increase productivity and efficiency on their farms. We, as Massey Ferguson tractor exporters to Suriname, are here to provide you with the best possible machinery for your agricultural needs.
Why Choose Massey Ferguson Tractors:
Massey Ferguson tractors are known for their durability, reliability, and efficiency. With advanced features such as high horsepower engines, power steering, and advanced hydraulic systems, Massey Ferguson tractors are designed to provide maximum performance in even the toughest conditions. Furthermore, the brand has a reputation for offering excellent after-sales service, including spare parts availability and technical support.
Our Massey Ferguson Tractors and Agriculture Machineries:
MASSEY FERGUSON TRACTOR SUPPLY RANGE: (45 – 130HP, 2wd & 4wd): MF 6000 Series, MF 4000 Series, MF 425, MF 435, MF 440, MF 455, MF 460, MF 470, MF 480, MF 390, MF 375, MF 290, MF 385, MF 360, MF 260, MF 240
AGRI TRACTORS SUPPLY RANGE: (50 – 90 HP, 2wd & 4wd) AGRI 290-s, AGRI 390-s, AGRI 375-s, AGRI 360-s, AGRI 350-s, AGRI 260-s, AGRI 240-s
AGRIPAK's AGRICULTURAL IMPLEMENTS: Disc Plough, Disc Harrow, Chiesels, Ditchers, Ridgers, Farm Trailers, Dozer Blades, Tractor Loaders, Fertilizer Spreaders, Laser Levelers, Rear Leveling Blades, Boom Sprayers, Power Sprayers, Knapsack Sprayers, Orchid Sprayers, Blowers And Mist Sprayers. Maize Shellers, MB Ploughs, Post Hole Diggers, Potato Digger, Potato Planter, Ground Nut Digger, Seed Drills, Pneumatic Multicrop Planters, Cotton Planters, Wheat And Rice Reapers, Tine Cultivators, Tine Tillers, Rice Threshers, Rice Planters, Ground Nut Threshers, Multi Crop Thresher, Rice Huller Polisher, Soyabean Thresher, Sun Flower Thresher, Wheat Straw Chopper, Rotary Tillers, Rotavators, Road Sweepers, Back Hoe, Water Boozers, Water Tanks, Slashers, Lawn Mowers, Harvesters And Many More.
For Agriculture So That It Can Help These Farmers In Growing Crops Such As Ground Nuts, Maize , Cashew , Rice , Wheat, Vegetables, Yam, Rubber Etc To Grow Efficiently Effecting And Increasing Alternatively The Demand Of African Crops Thus Raising The Economy Of The Country. Although It Has Been A Long Thought And An Approach Of Agripak Group To The Farmers Of Africa , We Are Happy To Reach To You As Soon As Possible Because As We Believe That One Who strives and Runs The Land to grow Crops Generate The Country More Wealth By Health.
Our Moto Is: "SUPPORT THE FARMER TO GET A HEALTHIER GENERATION"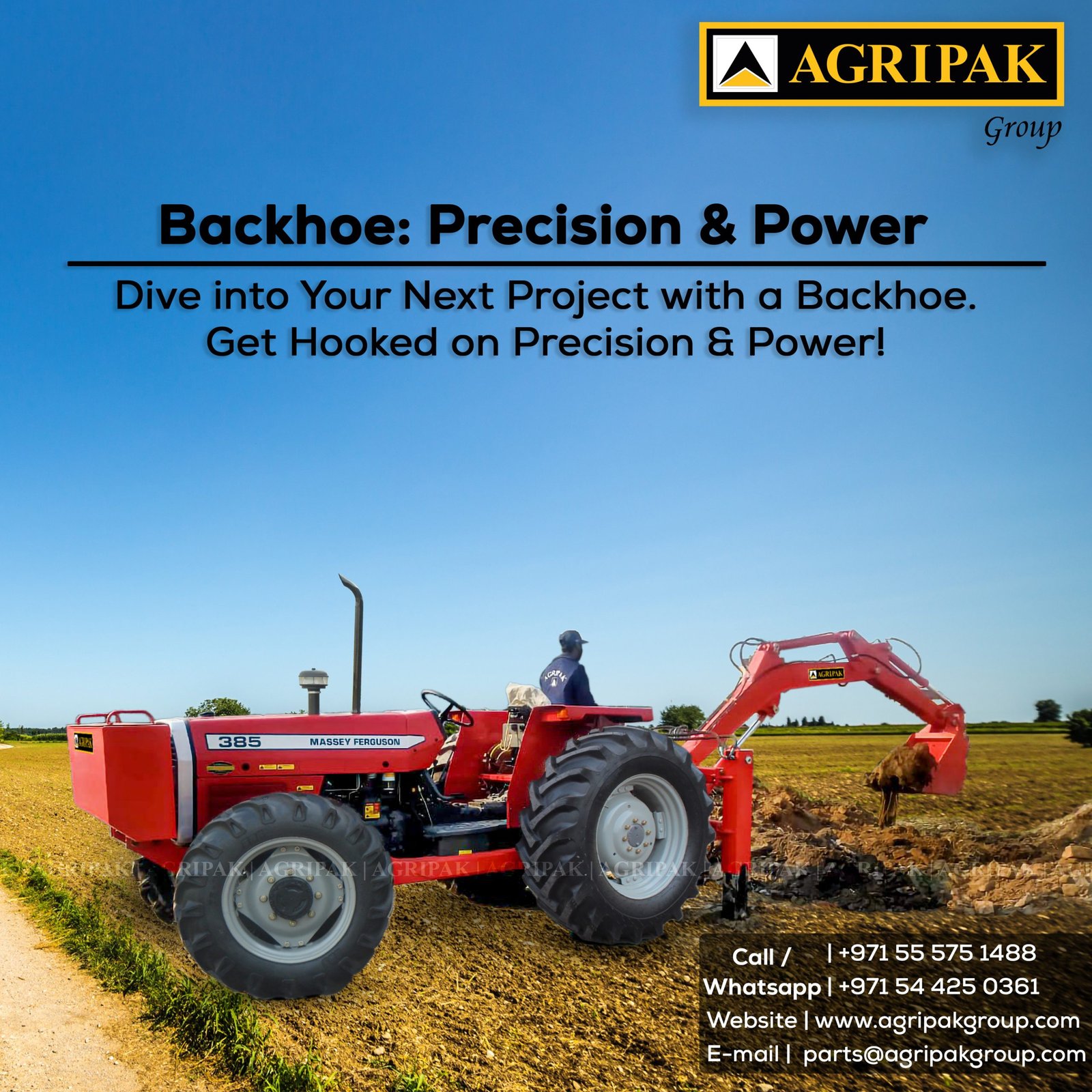 Brand New Massey Ferguson Tractor for Zimbabwe
AGRIPAK Agriculture Machinery
OEM Spare Parts for Different Brands of Tractors